¡Holaaaa! Tenía muchas ganas de hacer este post! Me encanta la decoración , sobretodo desde que vivo con mi novio…además siempre me he fijado en la decoración y las sensaciones que producen dependiendo del sitio y del momento donde estés…
Los expertos decoradores saben mezclar los colores dependiendo de la sensación que quieran producir para la persona que vaya a pasar tiempo en el lugar…(veasé las decoraciones de los lugares de comida rápida comparados con los restaurantes para pasar agradables veladas…) Los olores también forman parte  y transmiten e impregnan el ambiente completando la decoración…
Pues bien…llega la navidad…a mi siempre me ha gustado darle al coco y junto con creatividad y maña ,gastar lo menos posible y fabricar adornos y detalles…
Os traigo algunas ideas que os pueden servir de inspiración para estas navidades…
Espero que os guste… :
————————————————————-
Hi! I really wanted to do this post! I love the decoration, especially since I live with my boyfriend … also I have always noticed the decoration and the sensations they produce depending on the place and the moment you are …
The expert decorators know how to mix the colors depending on the feeling they want to produce for the person who is going to spend time in the place … (see the decorations of the fast food places compared to the restaurants for pleasant evenings …) Part and transmit and impregnate the environment completing the decoration …
Well … Christmas comes … I always liked to give the coconut and along with creativity and skill, spend as little as possible and make decorations and details …
I bring you some ideas that can inspire you for Christmas …
I hope you like it… :
🔹Envoltorios regalos :
Super originales estos hechos con papel reciclado o incluso de periódico y cordel..si le añadís unas ramitas de romero , tomillo, lavanda o  algún arbusto aromático quedará genial , incluso podéis comprar letras y poned hacia quien va dirigido el regalo o hacer la decoración aun más original usando macarrones colocados en modo de cenefa o cualquier pieza que se os ocurra…
————————————————————-
Super original these made with recycled paper or even newspaper and string … if you add a few sprigs of rosemary, thyme, lavender or some aromatic shrub will look great, you can even buy letters and put to who is addressed the gift or do the decoration still More original using macaroni placed in border mode or any piece you can think of …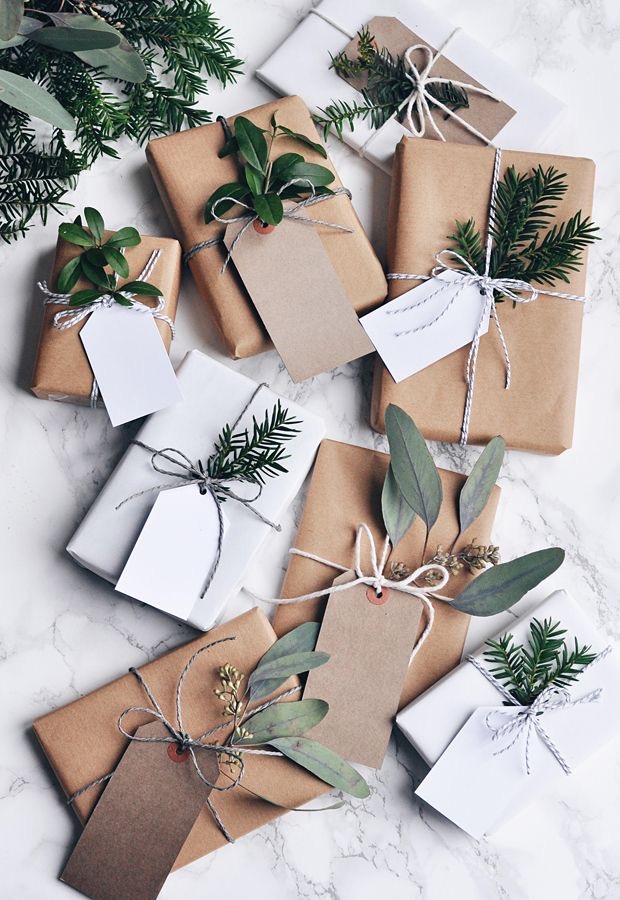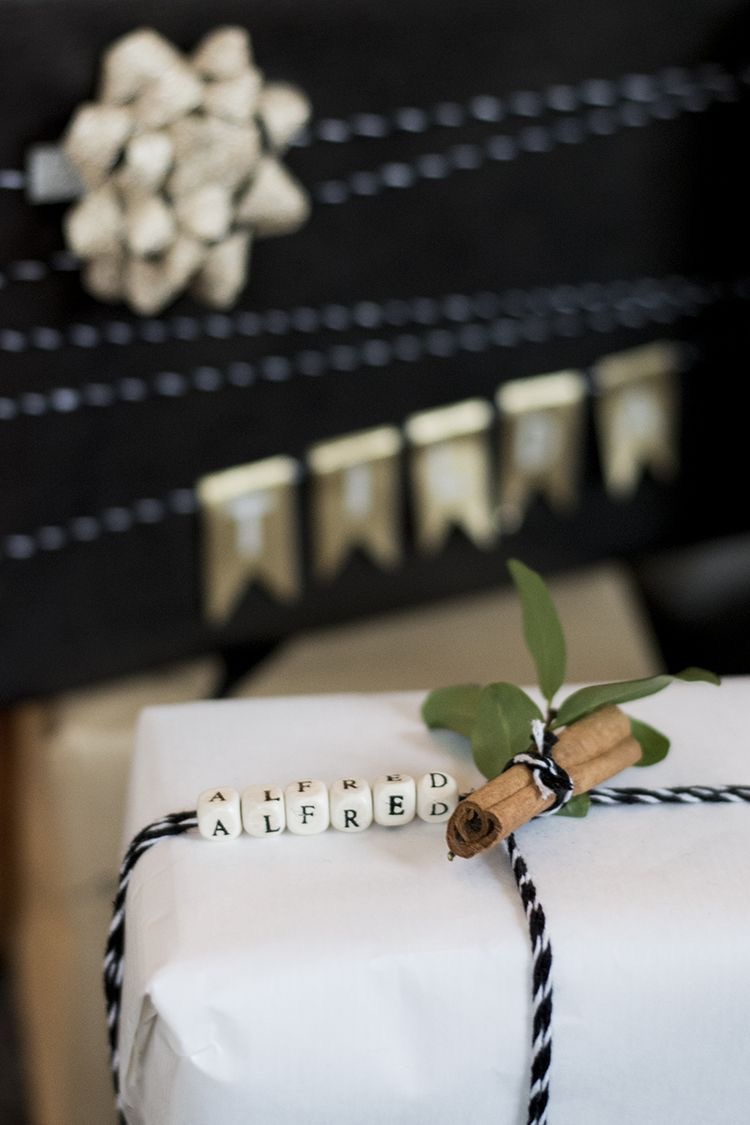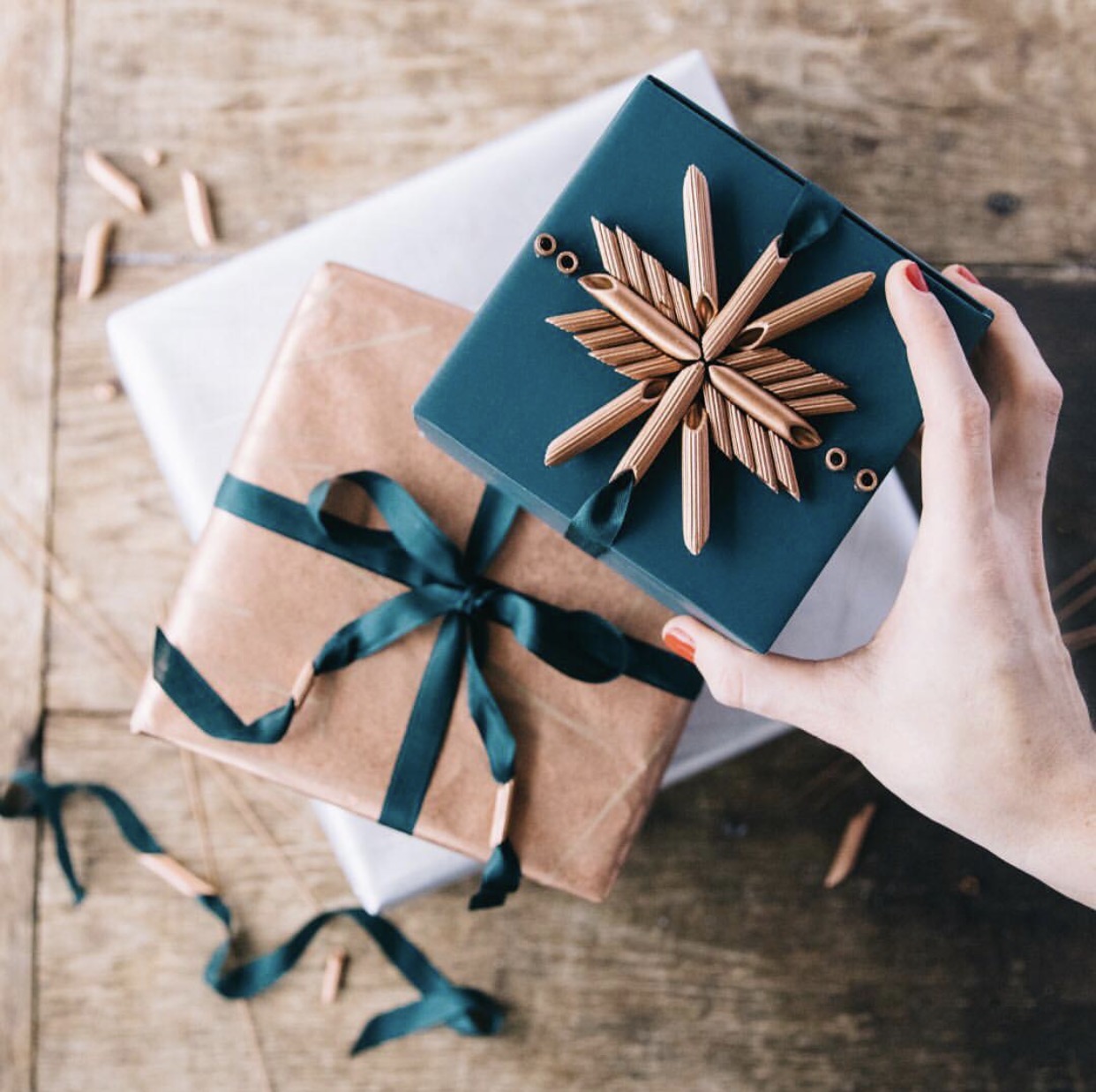 🔹Árboles Navidad :
Originales…coges palos de la calle y luces led con pilas y listo

, no enserio , es super sencillo hacer un arbol de navidad así …incluso podéis pintar las ramas de blanco… y luego añadirle el atrezo que queráis…os dejo dos ejemplos que he encontrado súper bonitos

———————————————————–
Originals … you get street sticks and led lights with batteries and ready :), not really, it's super easy to make a Christmas tree well … you can even paint the branches of white … and then add the prowess you want … I leave two examples Which I found super cute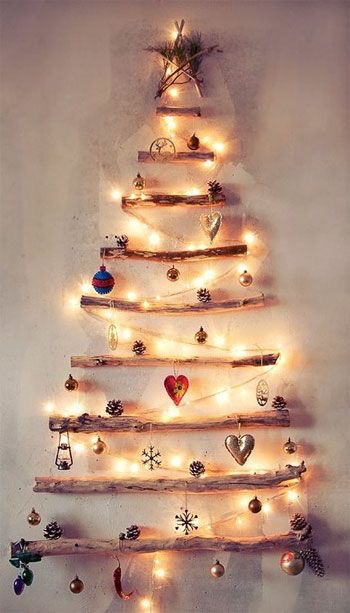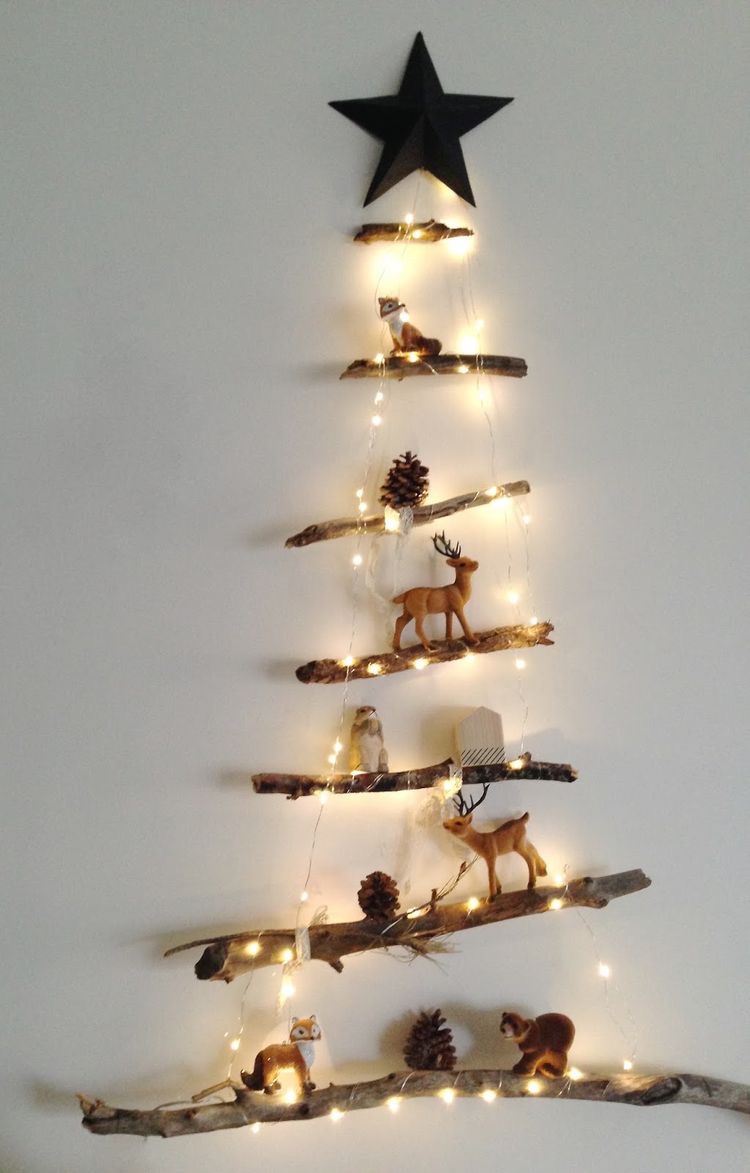 🔹Decoracion mesa :
Particularmente me encanta que haya centros de plantas y flores en la mesa ,me parece que le dan mucha vida…me gustan para navidad las hojas y flores con colores dorados , verdes y rojos y ramas marrones…y para combinar la cubertería y vajillas en dorado y blanco o en negro mate…y las servilletas blancas , beige o lilas..y queda una mesa preciosa…os dejo esta presentación de servilletero con un cordel  de ramitas con frutos rojos  y canela…
————————————————————-
Particularly I love that there are centers of plants and flowers on the table, I think they give a lot of life … I like for Christmas leaves and flowers with gold, green and red colors and brown branches … and to combine cutlery and tableware in gold And white or matte black … and the white napkins, beige or lilacs … and there is a lovely table … I leave this presentation of napkin with a string of twigs with red fruits and cinnamon …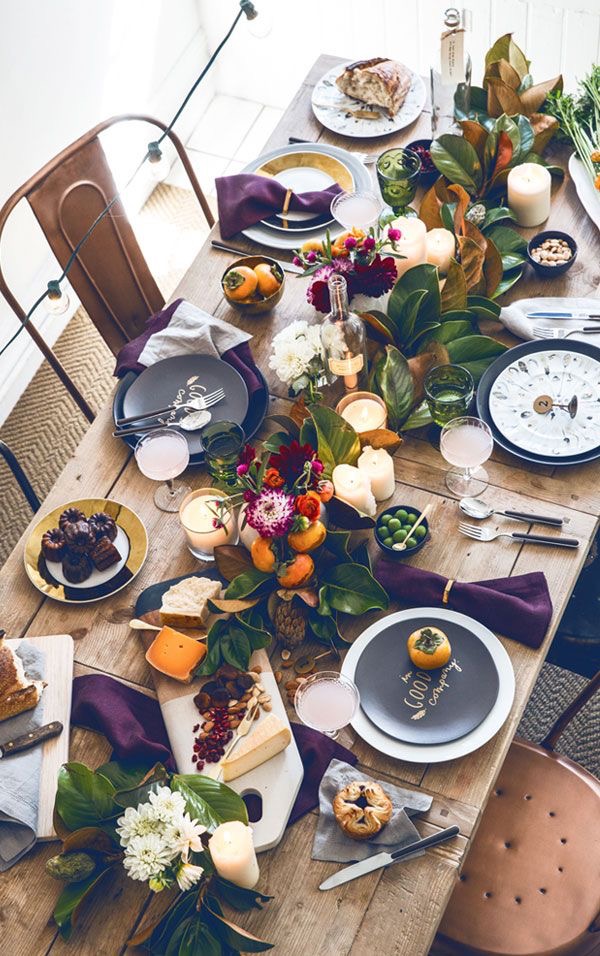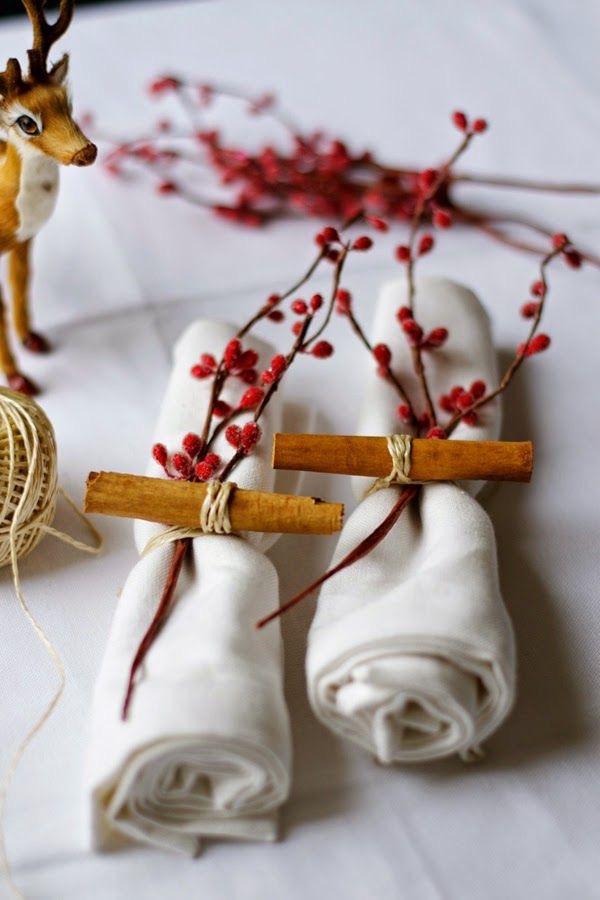 🔹Un Belen diferente :
Muy sencillo de hacer , tres tarros de cristal y dibujáis con cartulina o papel adhesivo la silueta del nacimiento y los 3 reyes Magos y lo pegáis , luego ponéis una vela por cada tarro en el interior y listo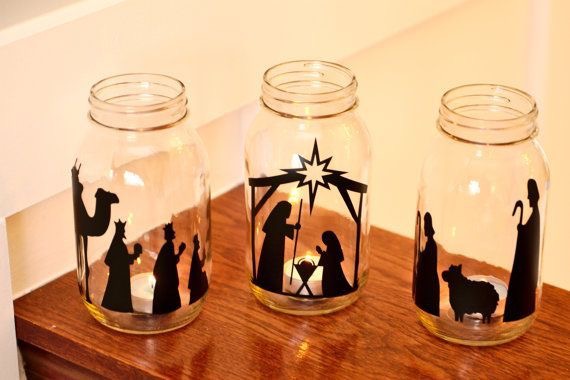 🔹 Iluminación :
Me chifla la decoración combinada con ramas y luces led , le dan un ambiente muy cálido y acogedor al ambiente , os dejo estos 2 ejemplos pero hay tantos como imaginación tengas… y el fabricarlos es muy sencillo.. ramas ,cordel y luces led..

————————————————————
I really like  the decoration combined with branches and led lights, give a very warm and cozy environment, I leave these 2 examples but there are as many as you have imagination … and the manufacture is very simple .. branches, string and led lights ..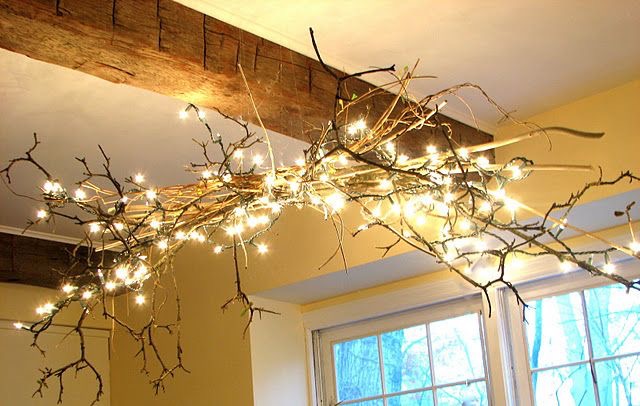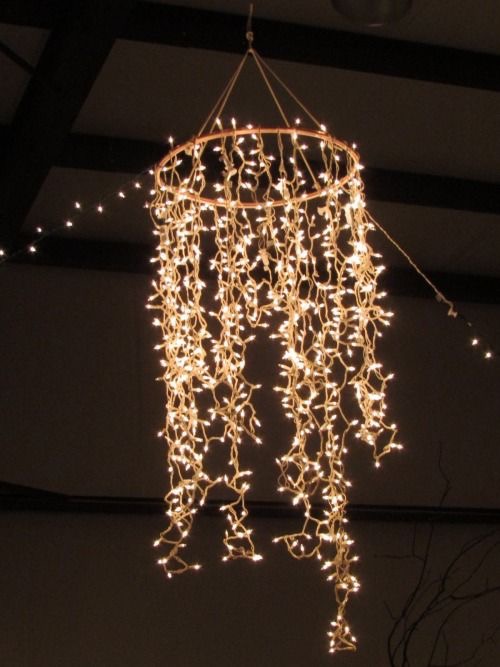 🔹 Cuadros originales :
Seguro que os sobran botones por casa…pues aqui tenéis un par de ejemplos de lo que podéis hacer con ellos para estas navidades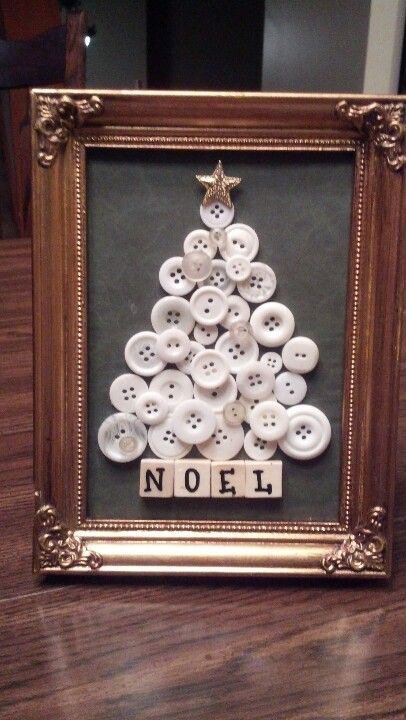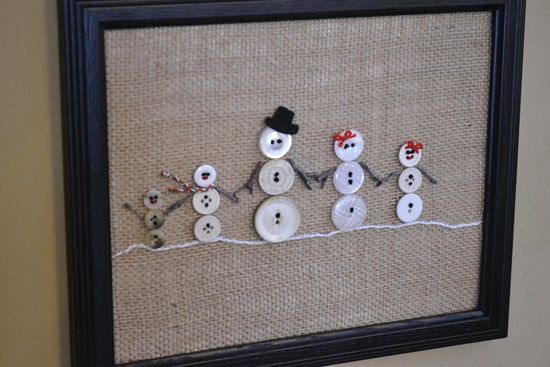 🔹Tarros vidrio:
Hay infinidad de ideas cuando tienes tarros o jarrones de vidrio  y el decorarlos es muy sencillo , ya os comento que las luces led con pilas son independientes con lo que no necesitáis una toma de luz cercana…estas luces led las podéis encontrar en todos los sitios… y el efecto de ellas o las velas mas unas bolitas de navidad o ramas de canela y frutos rojos artificiales le da una sensación genial…aquí os dejo algunos ejemplos…
————————————————————
There are plenty of ideas when you have jars or glass vases and decorating them is very simple, and I commented that the led lights with batteries are independent so you do not need a close light … these led lights can be found everywhere … and the effect of them or the candles plus a few Christmas balls or cinnamon sticks and artificial red fruits gives a great feeling … here are some examples …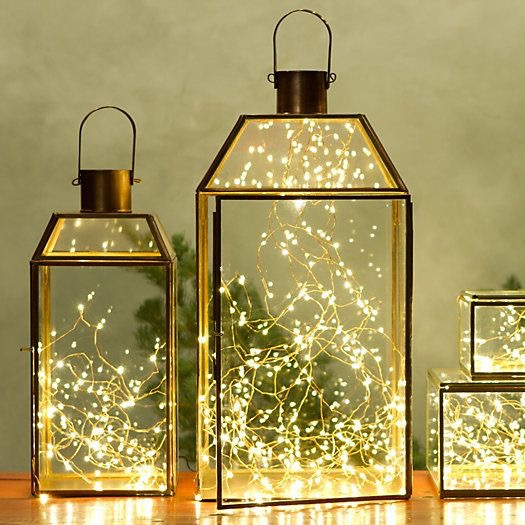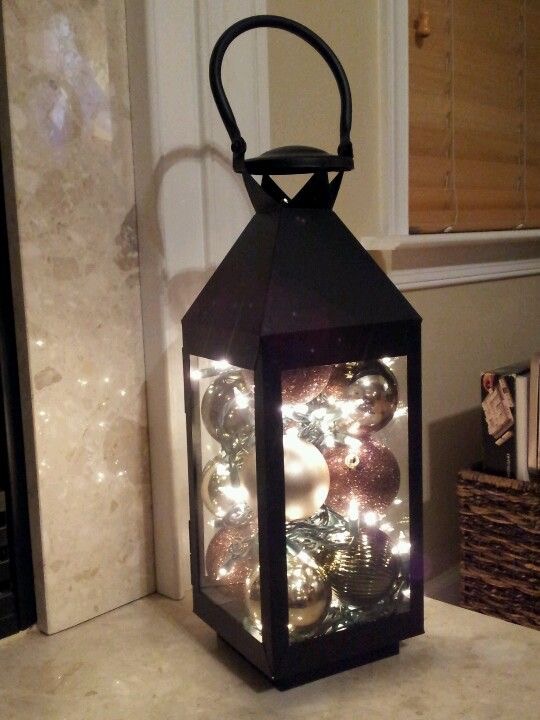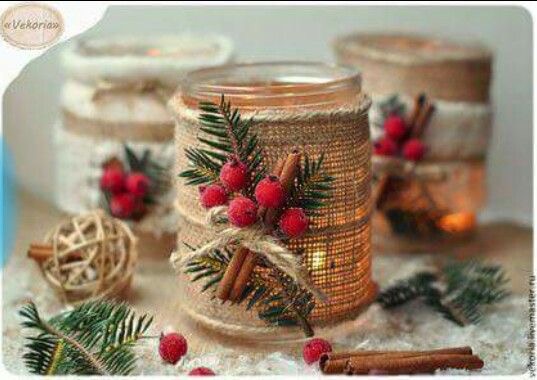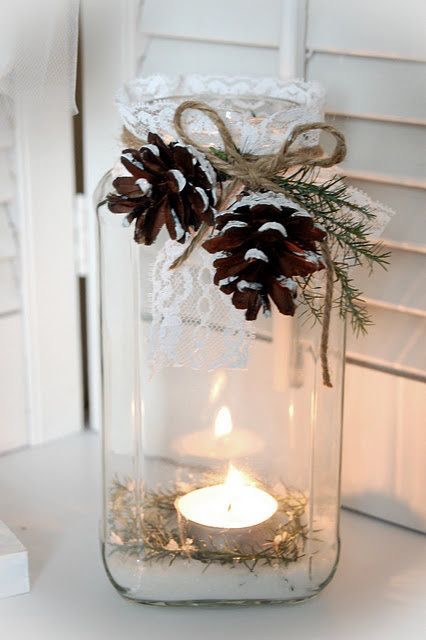 🔹Otros materiales :
Os dejo 3 ejemplos en el primero encontráis pajaritos preciosos hechos de corcho blanco y pintados y podéis pegar unas plumas, volviendo a las ramas podemos hacer un par de agujeros y colgarla del techo…si tenéis gatos como yo,  no os lo recomiendo porque me imagino el escenario de plumas y pájaros por el suelo jejeje…
Os dejo estas decorativas estrellas para los que sabéis hacer ganchillo o punto, podéis hacerlas de diferentes tamaños y coser un lazo de terciopelo y bordes en crochet…es precioso el resultado…si lo hacéis en tamaño grande pueden ser cojines…
Finalmente os dejo estas figuras decorativas hechas con fieltro más sencillas que las anteriores se cosen con aguja grande y se le pueden añadir abalorios dorados, por ejemplo….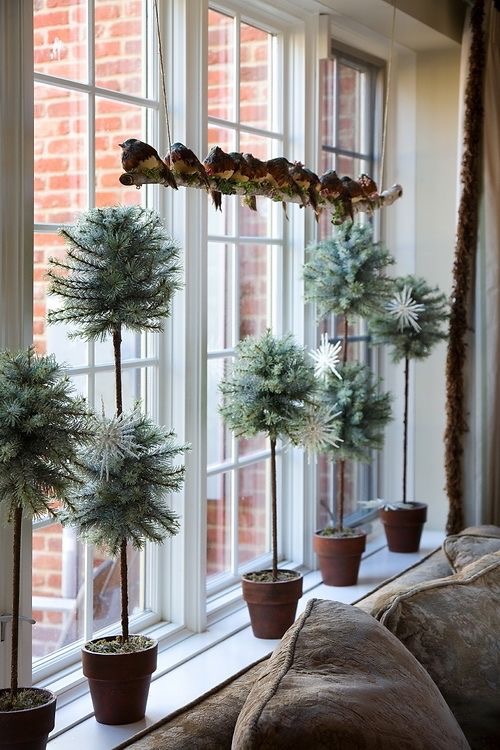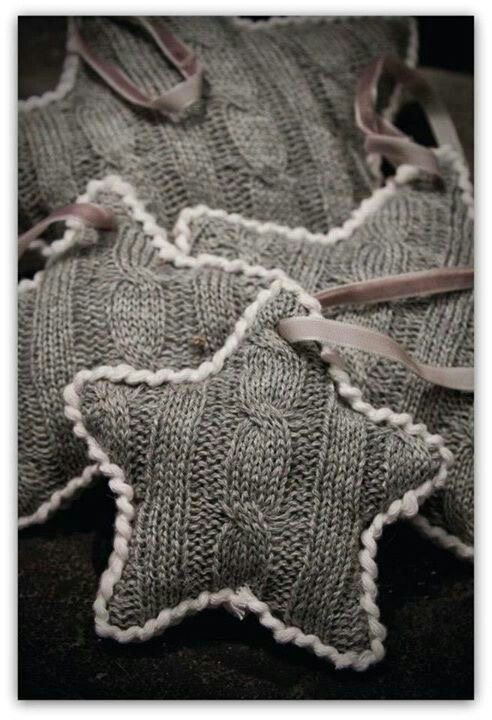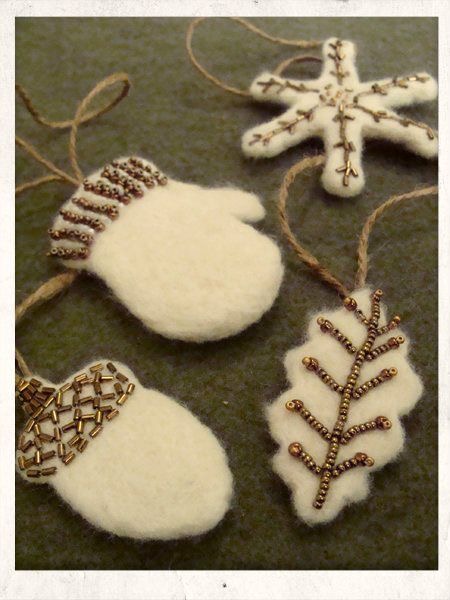 Espero que os hayan gustado mis ideas…y mi primer post de decoración , ya sabéis que podéis dejad vuestros comentarios e incluso añadir más ideas que tengáis…
Nos vemos en el siguiente post